HYD worked closely with the Counter Terrorism Policing unit to develop a UK first safeguarding website - that helps those closest to people who are vulnerable to extremist influence to spot the signs and get help early.
Service
Product Strategy & Research
Persona Development & User Scenarios
Information architecture & UI Design
WordPress Development
Testing
Team
UX/UI designers
Strategists
Project manager
Technologist advisors
App developers
Testers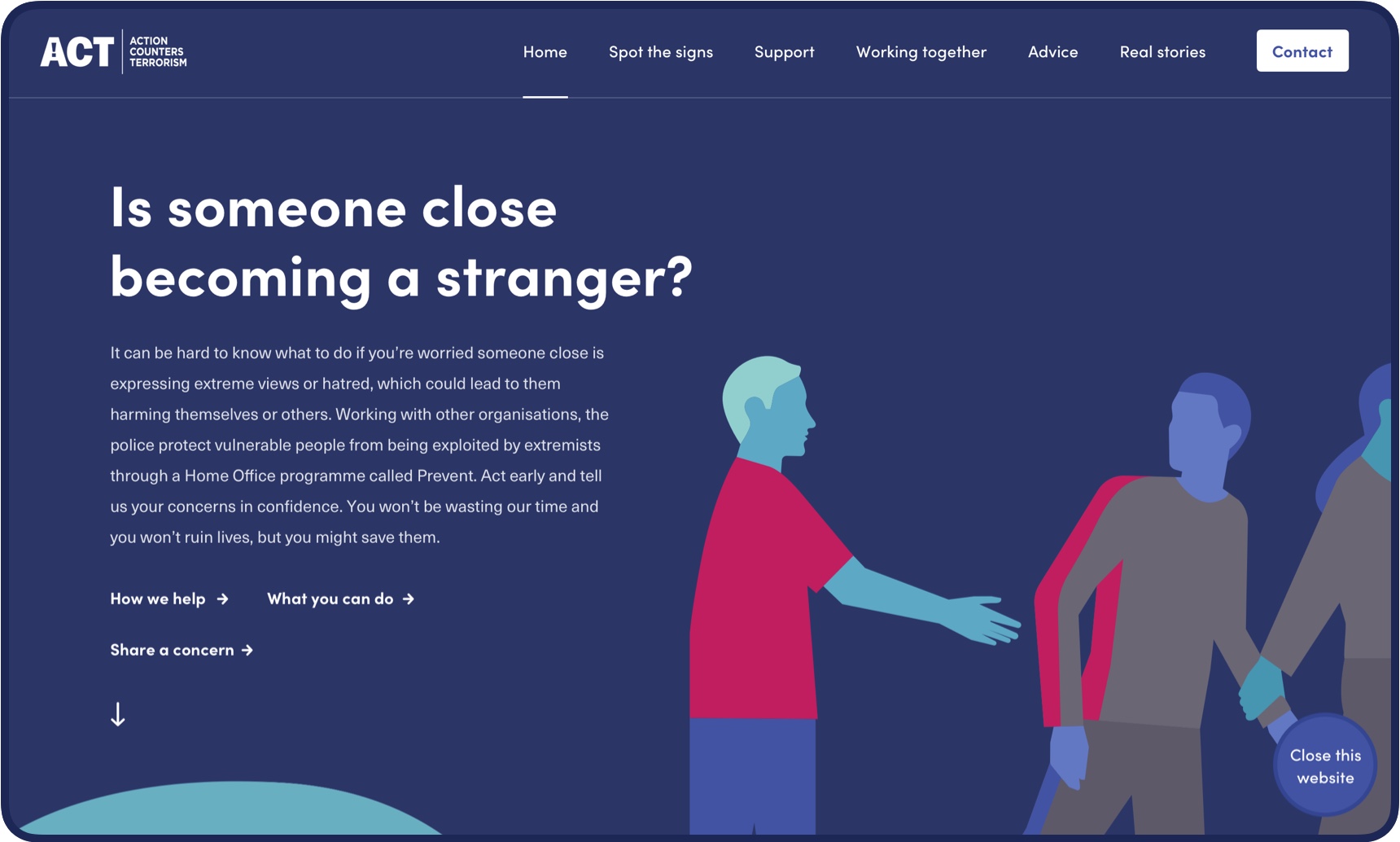 Working with universities, the public and those directly affected by extremism, it was important before planning out the experience that we truly understood the real life people, and scenarios people had gone through.

The HYD strategy and design teams delved deep into the shoes of the end user through a series of qualitative research interviews, focus groups and public user testing. This was to ensure not only is there a place for family and friends who are worried to come and validate their concerns but also that they are provided with clear pathways to finding support with empathy.

Inclusiveness and accessibility was at the top of mind, throughout the design process, with colours and copy being customised for color blindness, visual impairment and online readers.
We used the following disciplines:
Personas
User Journeys
Wireframing
WordPress Development
The Results
Featured on media outlets worldwide
Broadcast on Sky News, The Times, The Mail, The Independent, LBC and BBC News
UK first of its kind
Why we're proud
This project has been one of our most meaningful, Terrorism and extremism is on the rise globally, costing the lives of innocent people, and tearing up families across the UK. Many of the people who are lured by extremist views begin as victims themselves. This website will provide channels for support before extremism becomes serious.