Renault wanted convey the environmental and business benefits that could be leveraged if companies chose to switch their petrol/diesel fleets to the new Renault Z.E Fleet range.
Service
Digital Transformation
Strategy
App Development
Team
Strategists
Project Manager
Technology Architect
App Developers
Quality Assurance Testers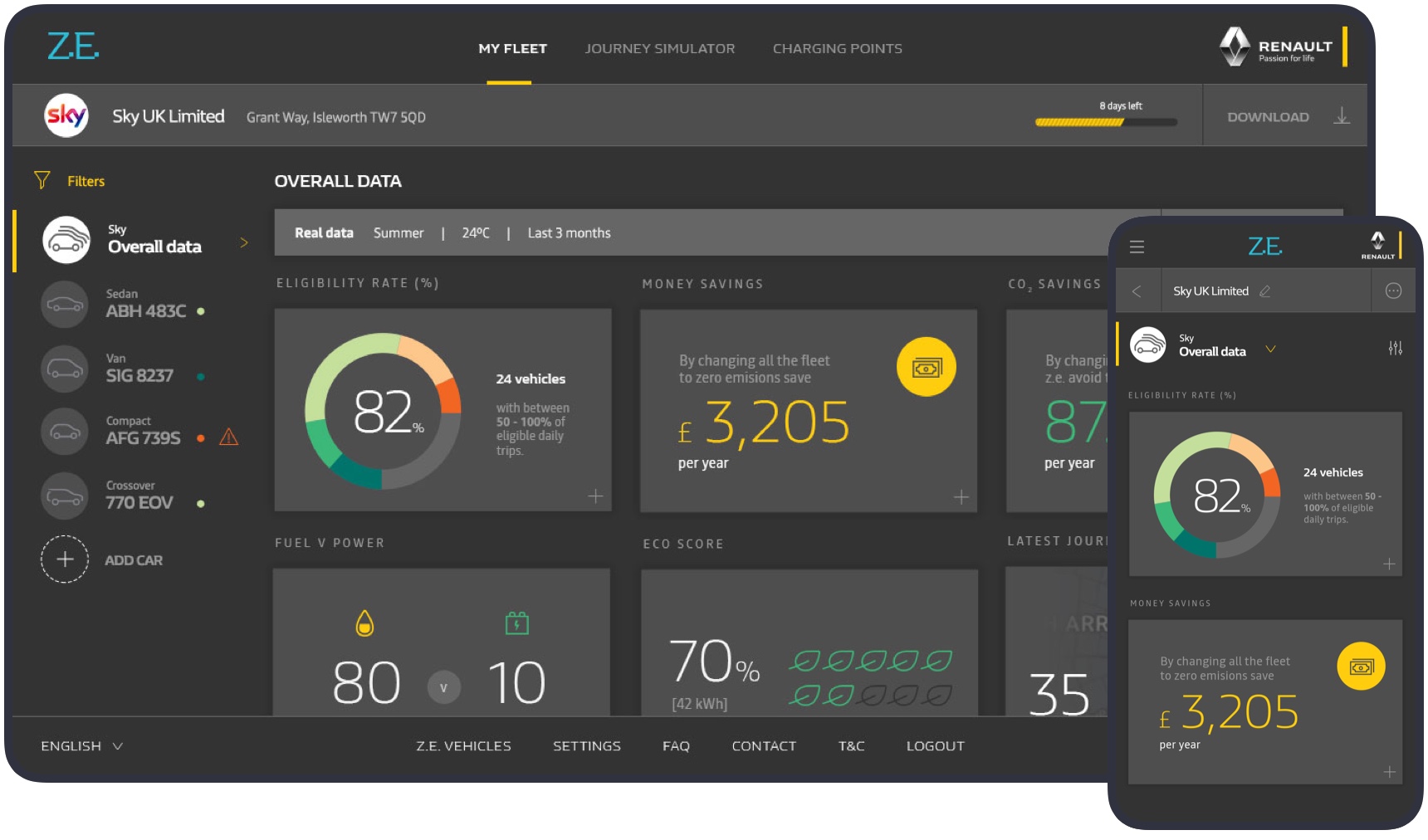 We created an app that utilises Bluetooth beacon technology in order to track all of a businesses fleet vehicles and calculate how much money and CO2 would be saved if that company switched to Renault electric vehicles. All of this information was displayed on a platform we developed for Renault which gave their employees direct access to the data in a simple and visually appealing way.
We used the following disciplines:
Personas
User Journeys
Wireframing
Mobile & Tablet Design
App Development