The Laughing Cow wanted to own "snacking moments" and had been using media & advertising to drive traffic to their site. Users were losing interest quickly and bouncing due to poor UX, uninspiring content and easily missed confusing calls to action.

Service
Digital Transformation
Strategy
UX/UI design
Website Development
Team
Strategists
Project Manager,
Technology Architect,
Quality Assurance Testers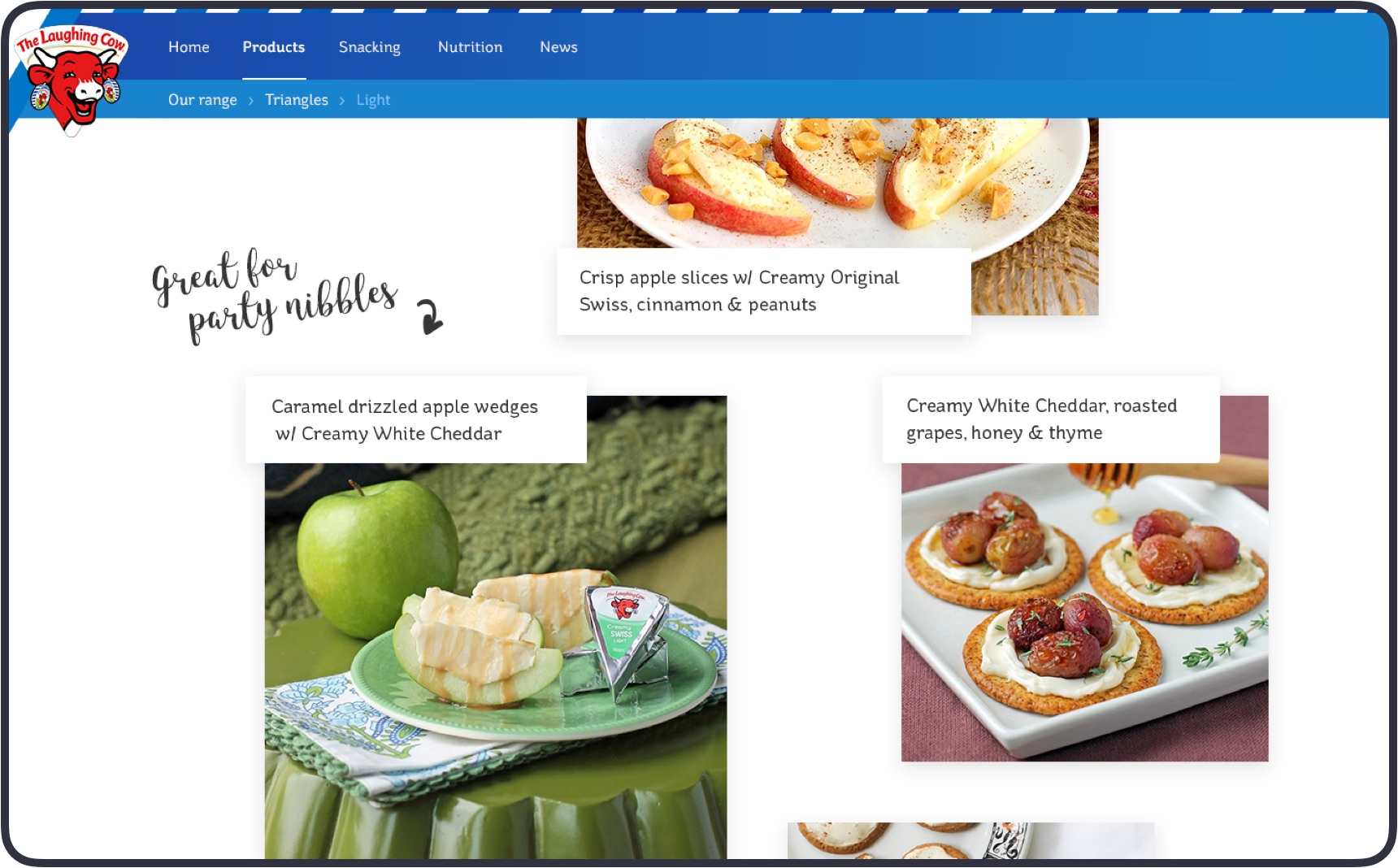 We redesigned the site in line with best practice that was user-centric and had the target audience's digital user behaviours at its core. We created easy sign-up, to receive new recipes. This allowed us to tie in the device ID/IP to a name & email, enabling us to have a channel to communicate through. We then ran a 12 week optimisation period post-launch where we A/B tested different elements. We also launched our branded template to other Bel brands, including Leerdammer, Kiri, and Port Salut.
We used the following disciplines:
Personas
User Journeys
Wireframing
Mobile & Tablet Design
App Development
Optimisation
The Results
Average session duration increased by 25%
Doubled the number of returning user sessions
Following the success of TLC UK, HYD developed TLC website across 6 additional markets
Why we're proud
We were awarded with an Outstanding Website Development award for this project!